---
Kauz GmbH
Kauz GmbH in Düsseldorf develops and operates chatbots for various customers,
primarily in the banking and insurance sectors. At the heart of these chatbots is an NLU engine
developed by Kauz, which analyses, understands and answers German-language input
based on deep linguistic knowledge. The complex rule-based language understanding is considered a
unique selling proposition in the German chatbot market and leads to very good ratings of the
Kauz chatbots (e.g. chatbot Linda for Sparkasse) in comparative studies, such as Gentsch (2020)
or Häntsch (2021). Kauz also has experience in combining the Kauz NLU engine with popular voice
assistants such as Amazon Alexa and Google Assistant.
---

Aristech GmbH
Aristech is a leading supplier of advanced human-machine interaction software made in Germany. Based on innovative semantic and linguistic algorithms, Aristech develops reliable solutions in the field of speech-technology inhouse. The portfolio includes custom text-to-speech voices, speech recognition in over 30 languages, analytics and Voicebot solutions. Aristech functions as supplier, integrator or full-service provider while also offering consulting services for external software solutions with speech interaction. All Aristech software can be deployed on-premises or accessed in a cloud environment.
---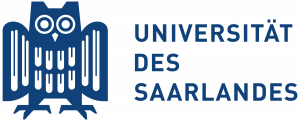 Saarland University – Spoken Language Systems Research Group
The Spoken Language Systems research group at Saarland University has many years of experience with processing spoken and written language. Apart from making central contributions to the Kaldi speech processing toolkit, the group also has extensive experience with language modelling, NLU, information extraction and dialog systems. Machine learning and neural networks are at the core of all their language technology. The group's research is regularly published at leading speech technology and machine learning conferences, and their speech systems have won challenges like the Speech Separation Challenge and the NIST Knowledge Base Population benchmark. They also contribute to putting academic knowledge into practice by collaborating with industry partners. This includes past projects such as D-Box (multilingual dialog systems for small and medium enterprises), METALOGUE (multimodal dialog systems), Malorca (speech recognition with machine learning for air traffic control), and Rockit (developing an EU roadmap for conversation systems). Current work includes the EU Horizon 2020 projects Roxanne (speech technology for low-resource languages) and Comprise (private-by-design dialog systems for small and medium enterprises). The group is also actively involved in the research community, participating in standardizations like the ISO standard for dialog act annotation (Bunt et al. 2020), and organizing workshops like the workshop on weakly supervised learning at the ICLR 2021 conference (Hedderich et al. 2021).
---